What is cancellation hunt?
Cancellation hunts are usually the best bargains on the market, especially when it comes to hunts that are in high demand, like dangerous game or mountain hunts.
The hunt was cancelled
Such trips are usually planned and booked a year or two in advance, and a non-refundable deposit is required. However, many situations (including births, marriages, health issues and promotions) may occur between booking and the hunt date, and cause hunters to cancel their hunt.
Outfitter is looking for a replacement
Meanwhile, outfitters invest a lot of money and effort into preparation for the hunts. The deposit may not cover this investment, and almost certainly won't compensate for lost profit. Therefore, the outfitter needs to find a replacement hunter quickly, and the usual practice is to discount the hunt to the amount of the deposit.
Better deal for you!
Sometimes you can expect an even better deal. Cancellation hunts provides hunters an opportunity to hunt iconic species like mountain sheep, buffalo and leopard, Alaskan brown bears, within their budget.
Cancellation hunts on the map
In any case, a cancellation hunt is a win for the client without any loss of quality. It's important to note that the discounts are provided by outfitters, not by BookYourHunt.com, and are actually part of our Best Price Guarantee.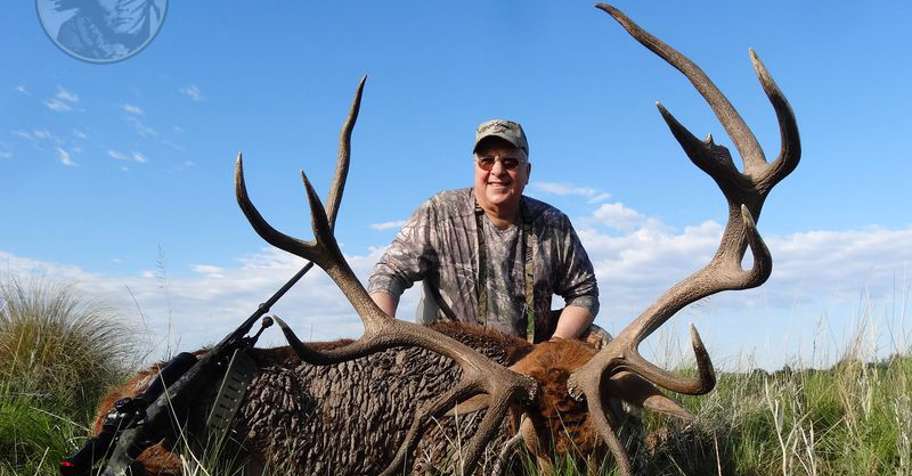 MUST SEE -> Stag & Buffalo & VIP flight
Argentina
CANCELLATION HUNT. FULL WEEK RED STAG + BUFFALO + CHARTER FLIGHT We are one of the top ranches in Argentina offering +85,000 acres of endless free range woods with plenty of Stags, wild boar, rams and additional species like the massive water buffalo and the elusive blackbucks plus other 10 additional species... challenge for all skill levels. Woody areas assure close encounters with shots in between 50-100 meters... plains areas will require longer shots up to 300 mts. Tons of fun for rifle hunters and for bowhunters. Our program will give you the chance to feel the adrenaline of the spotting and stalking challenging stags by foot and hunt additional game in between 14 species or wingshooting. All of this at the same location! Book a red stag hunt and get a free "big bore" challenging water buffalo hunt. Check in Fri, April 19, 2019. Check out Fri, April 26, 2019. check with us for other 2019 spot availability. - 7 nights - 6 hunting days. - 1 red stag - no size limit (the best you can get). - 1 management water buffalo or management Stag if chance shows up. - Option to hunt additional species like Blackbucks, Fallow, Mouflon, and more. - Reception at Ezeiza international airport. - Roundtrip charter flight VIP service (midday​ ​regular flight ​​Buenos Aires - La Pampa). - 1 x 1 Hunting Guide. - Fair chase spot & stalk hunting. - Excellent lodging and services (check details below). - Regular Price: USD +8,000 per hunter. - Last Minute Special Price: USD 5,750 per hunter. ​- Extra hunting day/night for hunter: 300 usd plus $750 charter flight roundtrip fee. - Extra hunting day/night for hunter: 200 usd plus $750 charter flight roundtrip fee. If the non hunter opts to hunt along a hunter sharing the guide, we will only charge the licences and game fees. ​W​e can provide ​excellent references in case you want to contact any past guests/clients.
Trip duration: 7 days
Trip available on: 19 April 2019 26 April 2019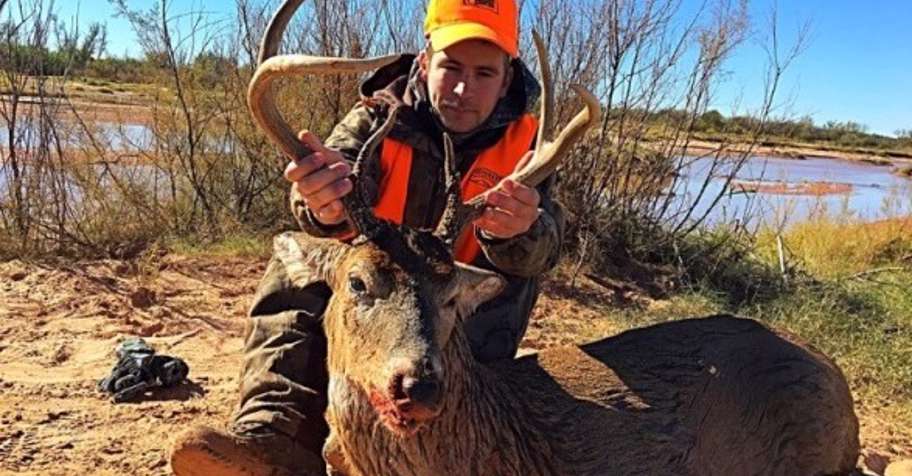 4 day M/loader Whitetail/Hog Combo Hunt
United States
Our whitetail genetics are extremely unique giving our bucks big bodies, big racks and a number of stickers and kickers, splits, and even droptines. Not only are our deer unique, but their habitat is unique as well. Our farms range from the deep Red River valley to the wide open mesquite flats and wheat fields. Your hunt includes lodging in our 2800sq ft lodge, meals, game care, assistance with game recovery and multiple pre-scouted set-ups. Hunt includes 1 Buck, 1 Doe, and 1 Hog
Trip duration: 4 days
Trip available on: 28 October 2019 5 November 2019
Interested in cancellation hunts? Create a subscription to get new cancellation offers right to your inbox