All reviews of 'Toekoms Bow Hunting Safaris' (11)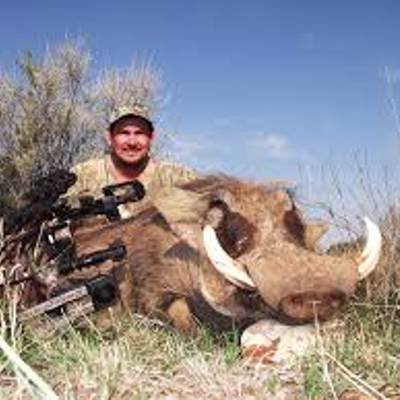 Toekoms Bow Hunting Safaris
Namibia
9.8
Review score Based on 11 reviews
Calvin and Michelle
United States
10.0

of
Best experience of our lives
Jannie and Marilize not only provided us with a large magnitude of animals to hunt, but welcomed us into their home and made us feel like family. They went above and beyond in providing us with wonderful accomodations and delicious food. Their professionalism was appreciated as they were helpful and quick to respond to our questions and concerns. We would not hesitate for a single moment to recommend them.
We didn't want to leave.
Todd and Laura
United States
9.3

of
An amazing hunt and experience
The amount and variety of animals each day that we hunted
To many gates to open and close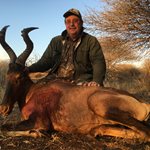 Anton
South Africa
10.0

of
One of the best places in Namibia to hunt Hartebees and Oryx trophies.
This is a very professional outfit with excellent hospitality and opportunities.It cant be compared with the average ,they are in a class of their own.If you after real bowhunting for trophy game then you wont find better.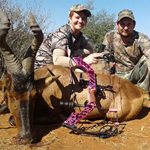 My Bow-hunting experience
as an inexperience female hunter I felt very at ease as the PH had experience with female hunters and the patience to assist and guide through some unfamiliar situations especially concerning shot-placement. the effort that was done with the taking of photo's was much appreciated. the PH's enthusiasm about the hunt and the success thereof made the experience more personal and memorable.
Andries Janse
Namibia
9.7

of
Friendly and efficient hunting
Jannie the farm owner, explained the rules when I arrived on the farm about how things work there and how we would go about the hunt so I knew exactly what to expect. Jannie and Marlies are very friendly and I immediately felt at home as if I have known them for years. Jannie was very patient with the hunts to provide me the best opportunity to get the animals I was after. Thank you for your hospitality and be sure I will visit again and again! I highly recommend them to everyone.
Francois
United States
10.0

of
Excellent hunting experience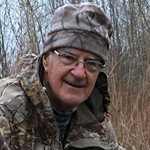 Tom
United States
10.0

of
My first hunt in beautiful Namibia!
This was my first trip to Africa so I may have been overwhelmed by first impressions, but I found Tokem Hunting Safaris to be excellent in all respects. Jannie and Marilize were a delight to spend time with, and the rest of the staff were friendly and accommodating. Our accommodations were comfortable, meals were excellent, and hunting was excellent! The beauty and vastness of Namibia, the abundance of game, and sitting around the fire in the evening having a beverage and sharing stories is something I'll forever remember. I took a Red Hartebeest, an Oryx, and a warthog while there.
There wasn't anything that I didn't like about my hunt or the accommodations.
Scott
United States
9.3

of
That once in a lifetime trip you plan to repeat.
As an second generation outfitter and full time guide I have seen all types of outfitters and hunting camps I can honestly say it was professional and they bend over backwards to make the hunt the style you choose. I would say it is an outstanding bow hunting establishment with great amounts of game, great food, and a home style environment.
Being from Montana I have no snake experience I would take snake gators next time just to feel better.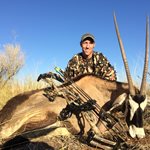 Mike
United States
10.0

of
Family Friendly bow hunting outfitter
We had a great weekend at the Game Farm. Their prices were reasonable, accommodations were outstanding, and hospitality unmatched of all the game ranches I've hunted at in Namibia. I'd recommend their ranch for any bow hunters that want a great experience and the opportunity to bag some nice Trophies including some gigantic Warthogs at the most reasonable prices I've found. They were super family/kid friendly and we did game drives each night with the families after successful hunting. Jannie and I got up super early on Saturday which paid off when he got me within 30 yards of this Oryx (Gemsbok) on a walk and stalk hunt. I'd rank the difficulty of this one with my bow Elk hunting experience in CO and one my top 5 best hunts ever.
Verified review
This review comes from a verified BookYourHunt purchase
a dream come true!
first time in africa with my bow ; the hunting farm is very nice i saw many animals but you must be very patient at water hole because they are so suspicious!! and all the team are so professional and the host are so nice like you want to stay more and more! as a french hunter sure i ll be back!
nothing!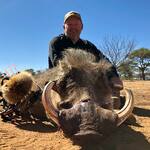 Eric
United States
10.0

of
Verified review
This review comes from a verified BookYourHunt purchase
5 Star Africa Bowhunt on A Budget!!
Incredible variety of animals, hi quality tree stands and blinds, very large property and family/friends lands to access as well, exceptional lodging and meals, friendly and accommodating PH and staff. Can do some rifle hunting as well. We will be back next year!!
That we were only there 9 days, Kudu and Wildebeest gave me the slip.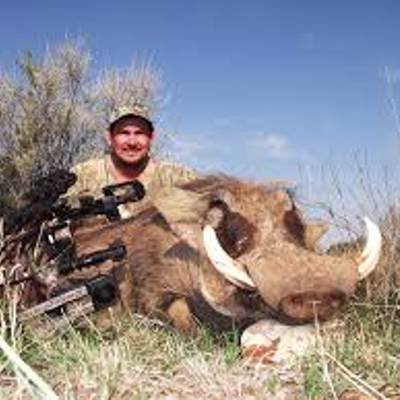 Toekoms Bow Hunting Safaris
Namibia
9.8
Review score Based on 11 reviews
Accomodation and hospitality
10.0
Professional hunters / staff
9.8