All reviews of 'Terra Pampa by Caichue' (12)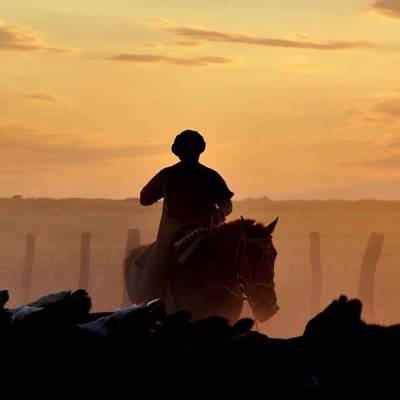 Terra Pampa by Caichue
Argentina
9.9
Review score Based on 12 reviews
Leroy
United States
10.0

of
A very unique hunting experience
A very large cattle ranch that has been in the family for many generations. It consists of opportunity for wild game to thrive and make it a quality hunt. Do not get in a hurry as you will be surprised at the amount of game here.
Edward
United States
9.7

of
Great experience
The hunting party I was with love the experience of hunting on a working cattle ranch. Staying in an adobe ranch house and hearing the gauchos riding out on horse back was a very enjoyable. The variety and amount of game was plentiful.
Argentina gun laws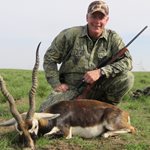 Jerry
United States
10.0

of
A hunting experience you'll never forget!
I've hunted all over the world, but hunting with this outfitter was very unique. First off, the interesting assortment of animals (big and small) in this region is unlike any other. The quantity and quality of game is astounding! The good folks are no longer "workers at a hunting ranch" -- as they quickly become friends in life. Genuine, good, friendly people that are a joy to share a bottle of their own Malbec with. The scenery, the clean air, big skies, incredible sunsets, the Southern Cross at night, the beautiful Argentine culture -- what's not to love?! What will surprise you is the dining experience! With a world class chef (not an exaggeration), you will feast like a king during your entire trip, savoring in your harvested game slowly cooked in an open air wood fire stove, enhanced with extraordinary local wines, and finished with some of the most beautiful desserts you've ever set your eyes upon.
The only negative thing experience I had: Having to leave...
Leo
United States
10.0

of
Pure Hunting
The people make the hunting experience memorable. Quality and quantity of game is excellent. The experience is one of passionate comradry and love of the land.
Not applicable
Excellent hunting experience
Steve
United States
10.0

of
Great Hunting, wonderful people, and the best food in any hunting camp anywhere on the planet.
The quantity and quality of the game, the guides, the food, and all the people that own and work at the ranch.
The RENAR paperwork hassle at the airport in Buenos Aires.
Chris
United States
10.0

of
Gret trip to Argentina
Excellent free range hunting and the best food I've ever had anywhere.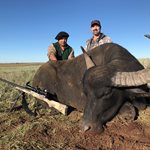 Brad
United States
9.7

of
Spectacular Experience! I have hunted the world, this outfitter is at the top of the list!
The chef we had at each location, amazing food, a lot of game meat, all excellent. The equipment was all first rate. Huge number of game animals. The people, the guides, managers, and staff were all friendly and very professional. Having two locations to hunt in different parts of Argentina. Was a wonderful couples trip as well.
Bringing firearms into Argentina, time consuming at the airports. The accommodations were clean and well maintained, but they were "rustic". It was overall comfortable. They are starting construction soon on a lodge, hopefully completed in 2018.
Anonymous review
Canada
9.7

of
The over all experience was fantastic.
The abundance of game animals and the beauty of the landscape.
nothing.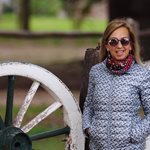 Our expectations were exceeded in every way. A very professional team, kind that provided us with very intense hunting days of both animals and excellent landscapes.
Unconditional availability
Days of hunting have ended !!!
Richard
United States
10.0

of
Verified review
This review comes from a verified BookYourHunt purchase
Excellent stag & big game hunting.
Incredible "roar" hunting in a beautiful landscape, superb food, & all with tremendous hospitality. Comfortable accommodations with attentive staff. The ranch abounds with many animals of all big game species, bird life, & other wildlife. Challenging spot & stalk free range hunting. Hardworking, experienced guides.
Domestic travel inside Argentina is logistically challenging & prone to delays. Plan for generous time between your domestic & international connections.
Stuart
United States
10.0

of
Verified review
This review comes from a verified BookYourHunt purchase
Delivered As Promised!
Exceptional guides, lodging, food and hospitality! No worries of overpromising and under delivering here. Quality game abounds.
That I had to leave!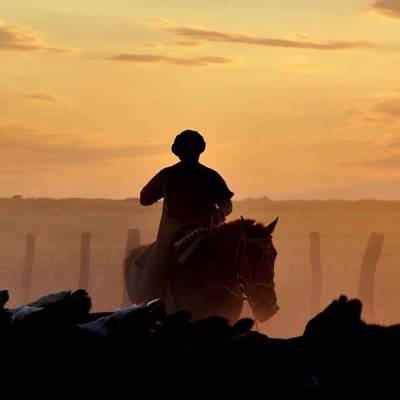 Terra Pampa by Caichue
Argentina
9.9
Review score Based on 12 reviews
Accomodation and hospitality
9.5
Professional hunters / staff
10.0